Water Tour April 28 – Register here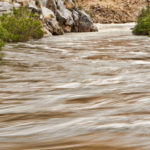 Thanks to an abundant snow and rainy season, Kern County is brimming with water. You can see evidence of this bounty in the Kern River, canals, ponds and water banks. Have you wondered where the water is coming from, where it's going and where it will be used?
Join the Water Association of Kern County for a bus tour of local water projects, the Kern River and banking facilities to learn how they are operating in this wet year. Get a behind-the-scenes look at water management and see how Kern County benefits from this most welcome precipitation.
TOUR STOPS
First Point of Measurement on the Kern River
Four Weirs
Water Hub – "The Spaghetti Bowl" – at Coffee Road and Truxtun Extension
Kern Water Bank
$15 box lunch
Register here
(Please wear closed toe, comfortable walking shoes)
Tour begins at 9 a.m. at Mill Creek Park, 21st & R St. in Bakersfield. Park your vehicle there. Bus will depart at 9 a.m. and return at approximately 4 p.m.