Water and the future of land values in Kern County
With Mike Ming, Alliance Appraisal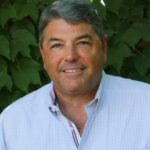 August 22, 2017
11:30 a.m.
Land values are tied to water and water is a difficult variable to predict. Join Mike Ming, a seasoned ag appraiser, to discuss where local land values may be headed in the next decades and how water supply and regulations will impact those values.
$20 WAKC members, $25 non-members
Bakersfield Museum of Art, 1930 R. St., Bakersfield
Reservations must be made online.
Click here to register by August 18.